RECREATION
---
Agritourism & Producers:
Ferry County: Farms & Recreation Map – This interactive map, created by Jenny Konz at The Goat Farm-Goat Patrol, will help you identify all of the fun activities to do in Ferry County related to agriculture, agritourism and more. These hard-working local businesses, from horseback riding to vineyards, hope to see you soon!
The Goat Patrol & Petting Zoo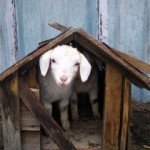 The Goat Farm – Goat Patrol in Republic, WA is nestled in the beautiful Sanpoil Valley, surrounded by national forest, mountains and meadows. Their Goat Farm is open to visitors! Everybody is welcome to enjoy the goat kids in the petting zoo, browse their Little Farm Shop for farm products and have a good time with all the animals and activities. They house about 40 goats of several breeds and raise both dairy goats and meat goats. They also offer services around goats, from buck service to healthcare. The farm is owned by Wayne & Jenny Konz at 15739 Hwy. 21 South Republic, WA. For more details, call Jenny at (509) 954-4452.
Chelsea's Acres – Fresh Produce, Art Gallery, Fiber Classes – fiber preparation, natural eco dye, and weaving. Sheep and fibre sheep. Please call for availability of produce and classes: Teri Perkins (509) 775-1028, 124 Klondike Rd, Republic,WA 99166.
ATV Riding:
ATV Adventures in Ferry County – trail information, events, photos and more at FerryCounty.com
NE Washington ATV Trails – interactive map and more, from the Pacific Northwest Trail Association
UTV Guide to Republic from www.utvadventuresllc.com is available at //utvadventuresllc.com/product/republic-pdf/ which contains photos, maps, and other information about riding around Republic. Other UTV Guides from www.utvadventuresllc.com are available at //utvadventuresllc.com/store/ which has information on other areas of Washington State.
Birding:
Washington Birder checklist for Ferry County
Fishing & Lakes:
Washington Department of Fish & Wildlife | Fishing
Curlew Lake Fishing – holds the state record for tiger muskie!
9 Lakes to Visit Near Republic
Curlew Lake Webcam

---
Horseback Riding:
Kettle Range Outfitting and Guiding, a part of True West Trail Rides
K Diamond K Guest Ranch is offering scenic horseback riding all season staring April 1st (weather permitting). Sharing 45 horses available for 1 hour, 2 hour & 3 hour rides 7 days a week all summer through Oct. 31st. Lunch included before, after or possibly even on the trail ride. Please call (509) 775-3511 for more info and/or to make a reservations. Cattle drives, round ups & branding in May. Saddle up and enjoy a lot more that the ranch has to offer in addition to the horseback ride.
Back Country Horseman of Washington
Hiking, Biking, Snowshoeing & Cross-Country Skiing:
Gibralter Trail – The primary trail construction was completed in 2014. The trailhead, parking for cars and horses, and rest room are done.
Pacific Northwest Trail: You can walk a stretch of the PNT while staying in Republic! The Section 4. 'Kettle River Range, Columbia River to Sweat Creek – 04-08 to 05-01' of the PNT is leading you through the Republic area! See details and maps here to guide you: //www.pnt.org/files/1314/1298/1857/PNT_Sec04.pdf (map), PNT Website
Perry Wilderness Park, situated behind City Hall. There are two entrances – one by the barn behind City Hall on Clark Avenue (main street), and another by J. W. Slagle Park.
Non-motorized Sno-Parks Sherman Pass
Non-motorized Sno-Parks Deer Creek Nordic Trails
Old Stage Trail to Copper Butte – the highest point in Ferry County!
Swan Lake Mountain Bike Fest – This annual Bike Fest occurs at the end of September and lasts for 2 or 3 days, depending on the availability of volunteers. Located at scenic Swan Lake, the camping is free. Previous fests included clinics on riding, bike repair, obstacle courses, dutch oven cooking, boat demos (kayak, canoe, paddleboat), poker rides for youths and adults, morning women's ride. Saturday evening programs include movies and presentations.
Hunting:
Washington Department of Fish & Wildlife | Hunting
US Forest Service | Colville National Forest | Hunting
FerryCounty.com Hunting Information page
Fossils/Geology:
General Information for Washington
The Geology of the Republic Quadrangle
Stonerose Interpretive Center and Eocene Fossil Dig Site
Aspen Grove Rock Shop:


Do you like rocks? Stop by at the Aspen Grove Rock Shop at 74 W Curlew Lake Rd. Owner David L. Fagley has rocks, eggs, and fossils from all over the world! They are open on weekends April through November. Note, the rock shop will be close June – September of 2016.
Snowmobiling:
Tree Benders Snowmobile/ATV Club on Facebook
Stock Car Racing:
---