Get Out Fest, June 27-30, is a mix of camping, organized outdoor activities, and live music. Volunteers are on hand to connect you to information about a multitude of nearby outdoor activities on public land, so you can get out and choose your own adventure in Ferry County.
Bring your tent or RV and camp with us at the Ferry County Fairgrounds! Family friendly vibe and great location to jump off to outdoor events.
Facilities include porta-potties, handwashing stations, fresh water, and RV hookups. There are plenty of campsites — first come, first choice.
Register for our Half Marathon or 5k and enjoy a run on the scenic Ferry County Rail Trail and Golden Tiger Pathway.
See the full course map.
Start time: 9:00am, Saturday, June 29
Location: Both routes start and finish at the Golden Tiger Pathway parking lot, across the highway from the fairground
Packet pickup: Packets will be available for pickup at the fairground Thursday, Friday, and Saturday morning. Time windows and exact location of pickup to be announced soon.
Bike, Hike, Skate, Climb, Fish, Kayak, Hunt for Fossils…
Find out about all the great opportunities for outdoor adventure during Get Out Fest on their Activities page here.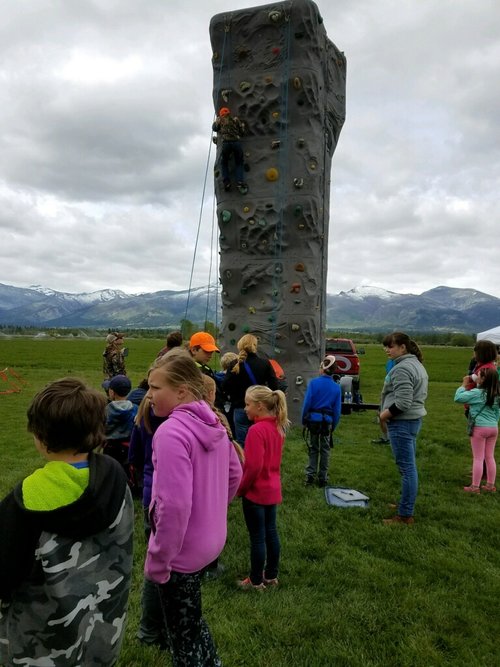 FAIRGROUND ENTERTAINMENT
LIVE MUSIC
The Cave Singers headline Saturday night.
OUTDOOR MOVIE
Friday night at dusk, enjoy a showing on our outdoor screen. Film announced soon.
FOOD
Vendors announced soon.
BEER GARDEN
Rainier Beer, Latta Wines, Kind Stranger Wines, and Sleight of Hand Cellars will sponsor the Get Out Fest beer garden on Friday and Saturday nights. Come on down and enjoy Washington's finest! Non-alcoholic beverages will be available too.
REI FUN AND GAMES
Join REI at the Fairgrounds around 7pm on Saturday the 29th for some evening s'mores and lawn games. REI will have camp chairs, tents, and other camp gear setup for your relaxing pleasure.
Register for Get Out Fest on their website today!! We can't wait to see you there.