As the leaves turn golden, orange and red and the air becomes crisp, Republic undergoes a transformation. Deer hunting season brings hunters from around the northwest to try their luck. Ferry County, and neighboring Stevens and Pend Oreille counties, are abundant in mule and white-tailed deer. From September through November, camouflage and orange can be seen everywhere you go in Republic.
View Washington Deer Hunting Seasons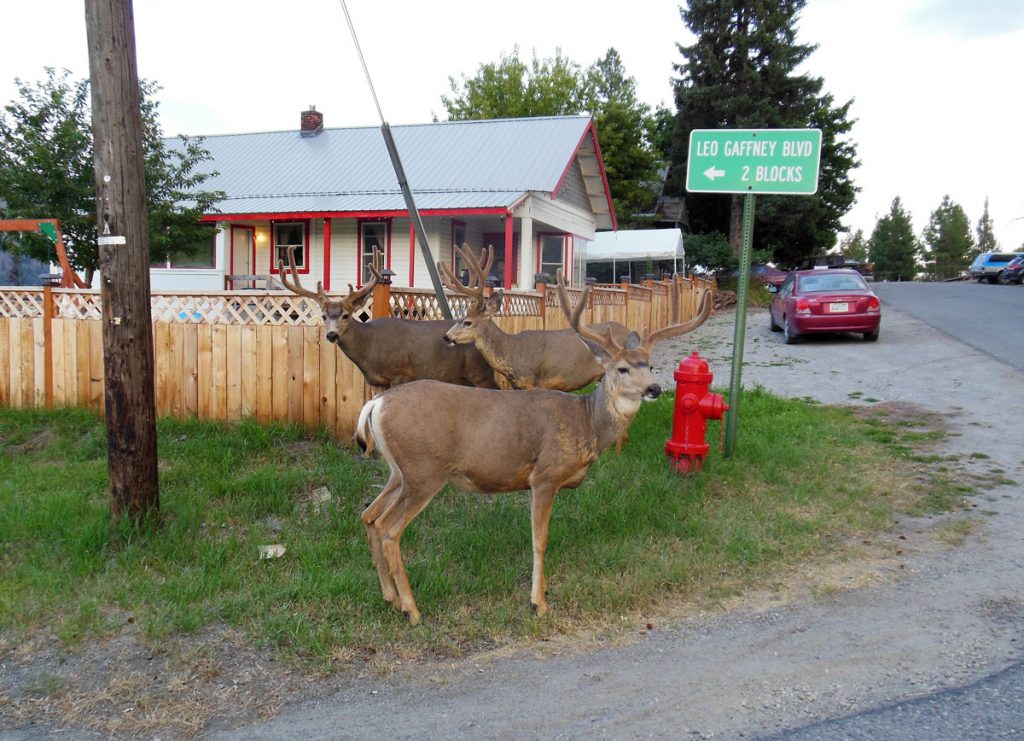 In addition to hunting season, Republic boasts lots of fun activities during the fall and holiday seasons! Check out the Weavers and Artisans Annual Holiday Sale at the Northern Inn on November 8th and 9th or the Curlew Christmas Bazaar at the Civic Hall on November 2nd.
Perhaps you'd like to participate in a Halloween Costume Contest at the brewery? Grab a delicious local brew and get your costume on for this annual event! You'll also find live music, paint nights and wine tastings monthly at the brewery.
Check out all of the fun happening this fall and winter on our events page!
With temperatures dipping below freezing and snow always around the corner in the forecast, Republic is the perfect place to get in the mood for fall fun! We'll see you soon!
Cover photo by Deana Zakar