Born in New York in 1951, John 'Foster' Fanning was 2 years old when he moved west with his widowed mother. Life's path would eventually take him coast to coast over a dozen times attending eleven schools in twelve years of education. Foster landed in Washington State in 1969 and later took up permanent residence in Ferry County in 1976. He's lived in the Kettle River Valley ever since.
Foster started his career as a seasonal firefighter in 1971 on the Gifford Pinchot National Forest, during the off-season he worked as a cartographer, tree planter, logger, arborist, mill worker and truck driver. In 1978 he started work with Washington State Department of Natural Resources promoting to Fire Management Officer and Natural Resource Specialist in a career spanning 36 years. Foster has also been with WA State Fire Service since the late 1980's currently serving as Fire Chief for the Curlew Fire Department. National recognition has come to Foster for his fire prevention efforts and leadership skills.
When asked how he got into photography, this is what he has to say:
"I started out in high school doing pen & ink drawings. Landed a job in 1971 as cartographer's assistant drafting the 1971 USFS Gifford Pinchot fire map. That job not only led me into firefighting but also using specialized drafting gear, including cameras. I started photographing subjects I wanted to sketch and draw. Soon the file of photo images far exceeded my ability to draw. Slowly photography became a means in and of itself.
The 1980's found me joining creative forces with John Hagemen, a graduate of the Rocky Mountain School of Arts. I learned a lot about photography, composition, and techniques working with J.R. We started a videography business in Ferry County called CREATIVE IMAGES, our motto "We take pictures where you shouldn't even take your camera". We shot mountaineering, firefighting, deep powder skiing, underground, lots of great exposures but little or no $$$.
I went on to have a series of small photography shows in the 80's including one in the Grand Forks art gallery. But as my career in fire became more demanding time for other activities vanished.

New imagery technology brought the art back to me. The digital darkroom more than anything accounted for that return. The rudimentary darkroom in Hageman's basement vanished. Digital allowed me to shoot much more freely. Again media changed and I could easily study the work of other naturalist photographers. By then I had upgraded to better cams and editing systems. Then, in 2013, I went down to a work place injury in my back. Part of my physiological recovery was in the mindset photography gave me. Now I'm committing myself to a deep creative energy and trying to make the most of each day in that respect."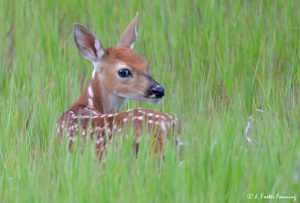 J. Foster Fanning's pursuit of free-lance photography has brought him recognition across the Pacific NW thru publications, displayed prints, on-line sites, occasional shows and photography sales.
>> You can currently find his work on display at the Colville, Washington TEDD offices. Find out more about J. Foster Fanning as well as view more of his images on his Facebook page: https://www.facebook.com/jfosterfanningphotos/